A very good explanation of Unicode -- UTF-8 vs ISO 8859-x
This solves a lot of problems I've had with web pages that are not of character set ISO 8859-1 western.
Some GUI web page generators now produce HTML files that are ment for UTF-8. These don't display well on a web server that is set to default character set ISO 8859.
The whole page may come up on a web browser such as firefox (not Internet Explorer) with just these three characters:

UTF-8 is newer and it may be a good idea to default to that.
LINK

- 2/11/2010 19:31 UTC

Indian man, after car accident, wakes up during his own autopsy
An Indian man declared dead surprised hospital staff by waking up during his autopsy.
Doctors were performing a post-mortem examination on Manas Deo on Monday after he had been hit by a car, the Orissa Sambad newspaper reports.
Deo was critically injured Christmas day by a vehicle near Jajpur's Baragadia village on the east coast of India.
"It was a surprise for the hospital staff and family members after Manas woke up when the doctors began his autopsy," the paper reported.
LINK

- 1/28/2010 19:01 UTC

76 year old man wakes up inside coffin - Poland
An elderly Polish beekeeper had a shock after passing out after being stung - and waking up inside a coffin.
Doctors believed that Jozef Guzy, 76, from Katowice in southern Poland had suffered a heart attack after he was stung and he was declared dead.
His wife Ludmila said: "I could not believe it when they said he was dead and the doctor put a white sheet over him and three hours later local undertakers pulled up and put him in a coffin and closed the lid."
The coffin was then driven to the undertakers and put in a storeroom, but the mistake was discovered when Guzy woke up and started to shout for help.
Undertaker Darius Charon said: "He was shouting and banging on the coffin - he made enough noise to raise the dead so we couldn't miss him."
LINK

- 1/28/2010 07:42 UTC

Full body scanners for use in air ports
These body scanners for use in air ports captures a full body image of a person including genitals. The image is delivered in the form of a negative like that of film in old cameras. When inverted on a computer using common photo software, a full color image of the person is revealed.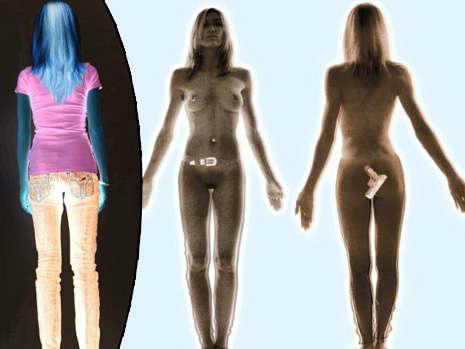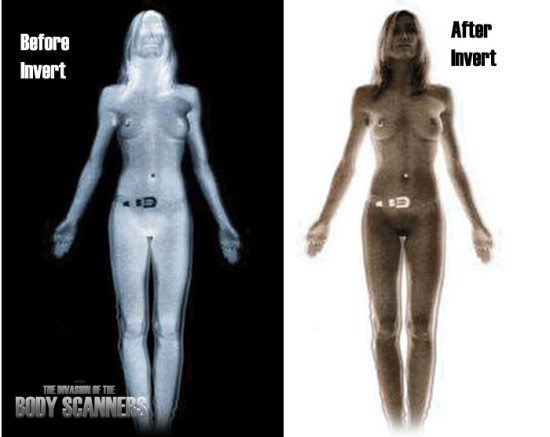 LINK

- 1/27/2010 22:13 UTC

Chop off your own head with this guillotine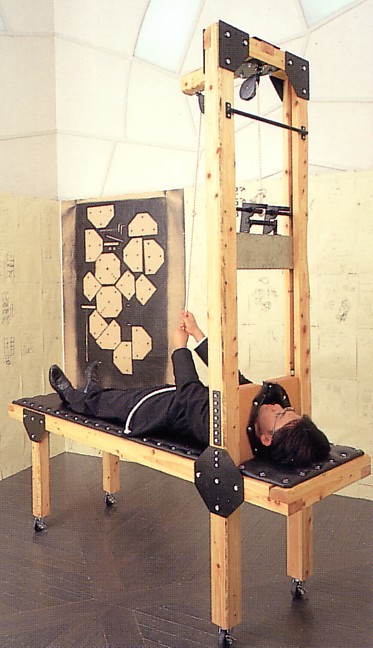 LINK

- 1/10/2010 04:15 UTC

Remember the ass bomber? (Oct 2009)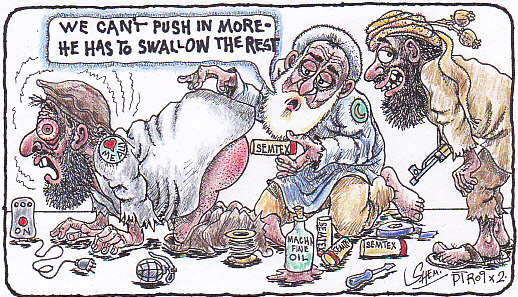 This guy - the ass bomber: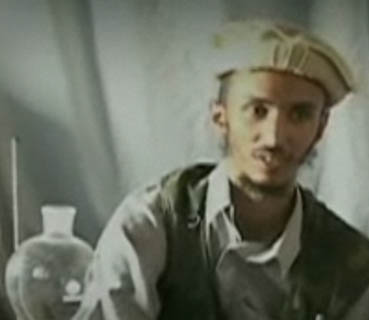 LINK

- 1/7/2010 14:31 UTC

Gun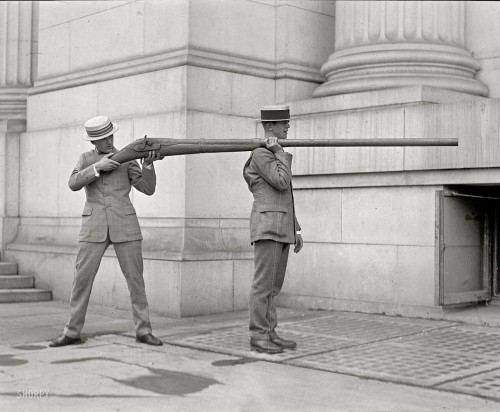 LINK

- 12/25/2009 05:20 UTC

Opera Mobile web browser for smart-phones
I just tried the Opera 10 beta for my Windows Mobile 6 PDA. This browser really amazed me. It makes some of desktop browser features available for phones. Immediately, I noticed that full page web pages appear almost as they do on my desktop. Menus work, links highlight, and google maps almost work. One thing really nice I discovered when I pressed the up-down-left-right directional keypad is that a mouse pointer appears. It hovers over links making them highlight. It activates popup menus. And when I moved the pointer all the way down, it scrolls the page.
Then theres tabs. In a previous version, it supported three tabs. This beta version supports more than three. I haven't tested what the limit is. There's a "tabs" button that brings up a toolbox with thumbnails of open pages. Each thumbnail shows a preview of the page in that tab.
The same goes with the "start page". This opens up with nine boxes. Occupied boxes show a thumbnail preview of the page bookmarked. Although there's room for improvement here. What it shows on my unit is the upper left corner of the page linked.
The browser does seem to crash on some websites. For example LINK

There are some things I wish for. There aren't a lot of things you can configure here. Then there's this feature that I'm used to when I close my desktop browser, it save currently opened tabs and reopens them next time. The Opera mobile does not save any pages.
Opera's website has a "mini" and a "mobile". The difference is that one is bigger. The "mobile" is good if you have a fast PDA phone/smart phone. If you find your device to be slow to begin with, you'd probably want to try the "mini".
LINK

- 12/3/2009 20:42 UTC

Motorola EM326g slider phone
The latest slider phone from Motorola has some very good features, but it is a bit buggy and getting to some features is illogical.
The phone has a slide-out phone keypad. When closed there are six unprocted buttons. Two of which are soft buttons. The left soft button is menu on the home screen and the right one launches the browser. Between the three left buttons and the three right buttons is a ring for left-right-up-down and a single center button.
The buttons on the face and on the hidden keypad feel very cheap. It's a thick sticker on top of membrane buttons so be careful. You don't always know if a button has been pressed because you don't really hear or feel a click. Now, I don't expect the phone to fall apart during normal use. I just don't see that happening.
It has a surprising nice camera. 1.3 mega pixel. No zoom or focus. The length of the tiny camera is less than 1/4 of an inch. There's no video with this camera. Its also very slow, but for the price... You can choose to store photos on a micro SD card protected by the back cover inside. Max 2GB. The charger/data port is standard mini-USB. Just plug it in and you get a drive letter on your computer. You probably want to let the camera format the card first.
The whole camera just feels cheap.
The soft button for the browser cannot be disabled. Each time you press it, a minute is deducted.
There's two speakers. One is the ear piece. The other one is for the speaker-phone and to play music. The speaker is behind the circle directional button under a mesh.
Theres an mp3 player and FM radio built in. The mp3 player plays through the speaker or through the headphone jack. The FM radio only plays when there earphones are plugged in. The FM radio also plays through the speaker but only when earphones are plugged in and you have to choose from the Options menu. Note that the earphone jack cannot be plugged into an amplifier or your car stereo. Nothing line-level will work. There needs to be a load. I've never seen this behaviour. There is a work-around but its cumbersome. You would need a splitter. From the phone you would plug in a Y-splitter with one end to earphones and the other to your car stereo. The signal would be very weak of course.
I already found some bugs. When I looked at the call logs, I got an error. But after making and receiving some calls it finally shows calls missed, placed etc... Surprisingly there's no "all calls" log. Another bug I found is when I first switched the camera from the default VGA 640x480 to 1.3 MP, the camera would just idle. After I took the battery out and put it back in and turned on the phone and tried to access the camera, I got a camera saying its not ready. After a while I accidentally got it to work at 1.3MP.
Another oddity is that they put the phone ring volume and ring tone under Ring Styles. And to confuse things further there are profiles for loud, soft, vibrating, vibe and ring, and silent. Each profile has ring volume, ring tone, and settings for button tones and various other tones. So when you adjust the loudness using the two buttons on the side of the phone you may get a different ring tone and an unexpected loudness. For example, I had it on the "Loud" profile. I didn't realise that in the "Loud" profile I had the ring volume set low. So I set the volume to the max and when the phone rang, I didn't hear it. Luckly, when you set the phone to silent, it's silent.
LINK

- 11/20/2009 20:09 UTC

Samsung SGH-T401G candy bar phone
This guy is the latest from Samsung. It's not a touch-phone nor is it a smart-phone.
It has a slide out keyboard. It is a full keyboard. The phone keypad feels solid, but it's one large piece not individual numbers. But for the price, its a great phone
It has an annoying browser soft button from the home screen. It cannot be disabled. There's no way to mechanically remove the button just to disable the browser. It's one of two soft buttons, so you lose other functionalities if you remove the button.
It's got a surprisingly good camera for the price. 1.3 mega pixel. No zoom or focus of course. But the images came out pretty good. Though not a replacement for a camera. It also takes short videos. Both photos and videos can be stored on the a micro SD card. The only problem is that it has a cable that is not easy to find. So you probably want to put the card in a card-reader to get the pictures.
There's a micro SD card protected by the back cover inside.
Samsung has not produce a downloadable manual yet. A similar model is the T459 Gravity.
LINK

- 11/20/2009 19:56 UTC

LG 600G flip phone
The LG 600G is a very small and thin flip phone. There's no antenna sticking out - it's built in. The whole phone is about 3.5 inches long. I have the phone on net10.com.
The only complaint is that annoying browser button. If you accidentally press it, you get charged 1 minute. So, I'm going to remove the membrane under the button. There's no way to disable it.
LINK

- 11/20/2009 19:50 UTC

Toshiba Qosmio X505-Q830
I saw the reviews and pictures. It's specs are fantastic. Intel i7 processor with four cores - OS sees eight.
I saw it at a computer store and I was turned off only by their unusable keyboard. The keys were very short stroke and their surfaces are very smooth. Almost unusable. The keys look very nice, but I just can't type on them. The machine is huge and heavy, I had expected a normal textured full-stroke keyboard. It does have a numeric keypad.
LINK

- 11/20/2009 19:45 UTC

Make your own do-it-yourself vent for your car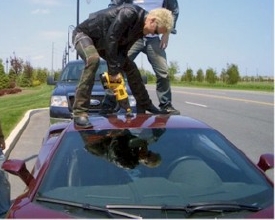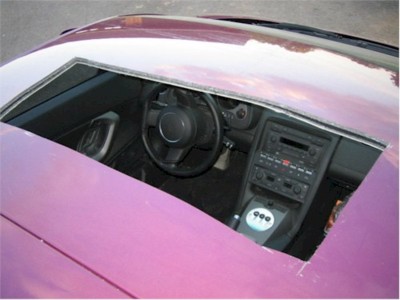 LINK

- 11/16/2009 16:00 UTC

http://www.youtube.com/watch?v=omyUncKI7oU&feature=rec-HM-rn
25 Divided by 5 Equals 14
LINK

- 11/15/2009 5:53 UTC

Looks like Microsoft successfully patens "sudo", a unix/linux command thats been in use for decades.
See here: LINK

and here: LINK

LINK

- 11/14/2009 15:55 UTC

Ass bomber tried to blow up prince
This terriorist asshole shoved a bomb up his asshole.
Abdullah Asieri avoided detection by two sets of airport security and palace security, in his mission to eliminate prince Mohammed Bin Nayef, head of Saudi Arabia's counter terrorism operations. Taking a trick from the narcotics trade - which has long smuggled drugs in body cavities - Asieri had a pound of explosives, plus a detonator inserted in his rectum, reports CBS News.
LINK

- 10/01/2009 00:03 UTC

Egyptian man cuts off his penis for love, say police
A 25-year-old Egyptian man cut off his own penis to spite his family after he was refused permission to marry a girl from a lower class family, police reported Sunday.
After unsuccessfully petitioning his father for two years to marry the girl, the man heated up a knife and sliced off his reproductive organ, said a police official.
The man was rushed to the hospital but doctors were unable to reattach the severed member, the official added citing the police report filed after the incident.
LINK

- 9/29/2009 00:44 UTC

Video of murder suspect Raymond Clark III (suspected of strangling Yale graduate student Annie Le)
Watch it. Then scroll to 33 seconds where some guy yells "f_cking punk" and at 1m17s where another guy yells "I hope you enjoy your stay in hell". I can't believe this was heard in the news report.
LINK

- 9/18/2009 5:17 UTC

Court hearing halted: Foul man eats his own shit in courtroom!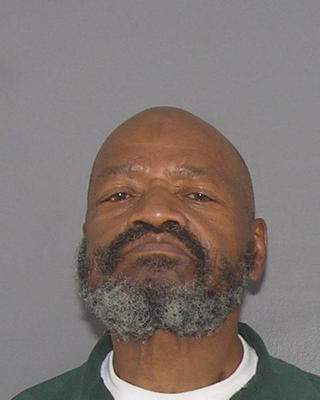 James Orr put an immediate halt to his criminal trial Wednesday when he squeezed the contents of his colostomy bag onto the table in front of him and ate it.
"There was what appeared to be feces on the table and on the floor," assistant Hamilton County prosecutor David Prem said.
A witness had just taken the stand in the case Wednesday when Norm Aubin, Orr's attorney, said Orr leaned into him and asked if Aubin had anything to eat.
A shocked Aubin said he didn't. Orr then said he was hungry and asked for food. Aubin ignored him.
That's when Orr made a spectacle of taking his colostomy bag, worn on the outside of his body to collect his waste, and placing it on the table. He then squeezed it and looked to be eating it.
"It appeared he was eating his own (feces) at the table," Aubin said.
The Sheriff's deputy in the room shouted "What are you doing?" and then cuffed Orr and rushed him out of the courtroom.
The Sheriff's office later reported there was feces on Orr's lips, beard, hands and the defense table where he was sitting.
The judge suggested the courtroom had become a biohazard area and closed it for cleaning, continuing Orr's trial until next week.
Prem admitted he almost vomited up while watching Orr's antics but suspects they were done with a purpose.
LINK

- 9/4/2009 03:05 UTC

Idiot beats himself up to frame bouncers at a bar
A Queens (NYC, NY) man claimed a bouncer bloodied him when he got tossed from a strip club -- but a surveillance camera there told a different tale.
Khuram Murtaza, 34, called cops after he was tossed out of the Rouge Gentleman's Club, on 58th Street near 55th Avenue, shortly before 1 a.m. Tuesday.
When cops arrived at the Maspeth club, his face was bloody and bruised and he claimed the bouncer had beaten him, sources said.
The bouncer, however, claimed he didn't hit the man and provided proof from the club's surveillance video, the sources said.
Cops viewed the video and it clearly showed Murtaza smashing his face against a car, cutting his own nose, according to court papers.
Murtaza was charged with falsely reporting an incident, said a spokeswoman for Queens DA Richard Brown.
LINK

- 8/30/2009 23:04 UTC


- -

581 total