$5 USD Raspberry Pi Zero First Release
I just tried out the new Raspberry Pi Zero. Its 1/3 the size of the original Raspberry Pi.
It plugs into you monitor via a mini HDMI cable.
There's a micro USB port for USB devices, but you need a OTG cable. The other micro USB port is for power.
LINK

- 11/27/2015 20:08:03 UTC

Lock picking and security ( PDF )
LINK

- 11/6/2015 03:09 UTC

Raspberry Pi Camera Web Interface Project
This project simply works out of the box. Follow the instructions on elinux.org to install it on your Raspberry Pi. After a reboot, just go to another desktop and point your web browser to the Raspberry Pi's IP address. It works without any configuration and its free.
LINK

- 4/30/2015 05:18 UTC

Google Location History
If you have an android phone and a google account, you can see your location history.
LINK

- 3/24/2015 10:37 UTC

Onscreen touchpad for Windows 8.1
Windows 8 tablets already have an onscreen keyboard. This freeware/donation-ware gives you an onscreen touchpad to control a pointer like a desktop mouse or other pointing device.
LINK

- 1/2/2015 14:41:19 UTC

Scientists develop first effective and affordable bedbug bait and trap
Working with SFU chemist Robert Britton and a team of students, they have finally found the solution--a set of chemical attractants, or pheromones, that lure the bedbugs into traps, and keep them there.
LINK

- 12/23/2014 14:55 UTC

Another HTML5 canvas paint tutorial
Very good tutorial on HTML5 canvas. They teach you how to create a sketch pad on your desktop browser and how to do the same on your phone's browser.
LINK

- 8/6/2014 19:19 UTC

Locate your android phone on google.
If you have an android smartphone and you are signed in, you can locate your phone by signing in to google with your google account. Then go to device manager.
It allows you to manage all your decvices. But they must be connected. You won't be able to locate deactivated phones or wifi phones and devices that are not activly being used. Wifi devices disconnet when not being used (on standby).
LINK

- 8/6/2014 18:30 UTC

Sketch Pad in HTML5
Works in your desktop browser or on your phone.
LINK

- 7/30/2014 19:47 UTC

Great tutorial on HTML5 canvas.
William Malone shows you how to create a drawing/painting program, a game, and other great stuff.
LINK

- 7/29/2014 14:29 UTC

Ambassador Stevens was gay raped before murder
LINK

LINK

LINK

LINK

LINK

- 10/28/2012 21:11 UTC

Dead man's ghost appears at funeral home
Man shot dead.
Then his ghost appears in the funeral home.
GHOST! GHOST!
When Araujo showed up at his wake "some people fainted and others were so scared they ran away. It was a big shock," family friend Maria Menezes told the G1 online news site.
LINK

- 10/28/2012 14:18 UTC

Always wear your seat belt
LINK

- 10/23/2012 23:23 UTC

HTC Rezound (Verizon) ICS/Ice Cream Sandwich update leaks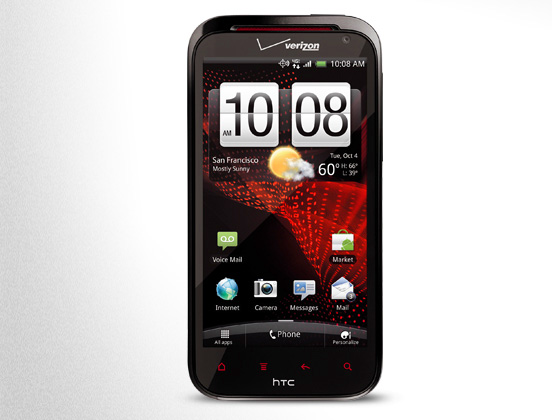 I've seen lots of "leaks" all over the internet. Just search for "htc rezound ics" or something similar.
I came across the only reliable source: HTC, the manufactureer themselves.
From HTC:
HTC Blog: LINK

General Android 4.0 ICS FAQs: LINK

LINK

- 7/29/2012 23:26 UTC

LINK

- 5/9/2012 19:35 UTC

Taliban commander turns self in... for reward on 'Wanted' poster
Mohammad Ashan, a mid-level Taliban commander in Paktika province, strolled toward a police checkpoint in the district of Sar Howza with a wanted poster bearing his own face. He demanded the finder's fee referenced on the poster: $100.
Afghan officials, perplexed by the man's misguided motives, arrested him on the spot. Ashan is suspected of plotting at least two attacks on Afghan security forces. His misdeeds prompted officials to plaster the district with hundreds of so-called "Be on the Lookout" posters emblazoned with his name and likeness.
"We asked him, 'Is this you?' Mohammad Ashan answered with an incredible amount of enthusiasm, 'Yes, yes, that's me! Can I get my award now?'" recalled SPC Matthew Baker.
A biometric scan confirmed that the man in Afghan custody was the insurgent they had been looking for.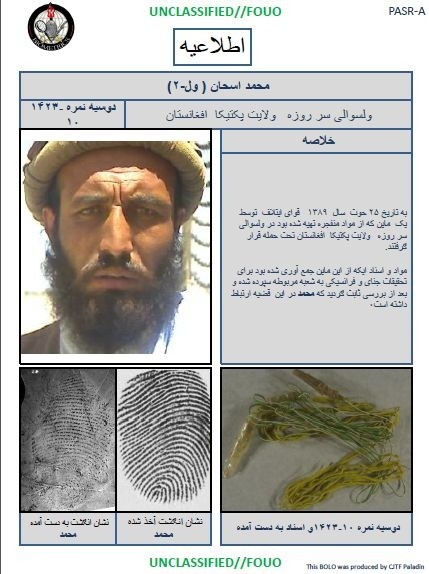 LINK

- 4/19/2012 04:25:11 UTC

ROOCASE Executive Leather Case for Samsung Galaxy Tab 10.1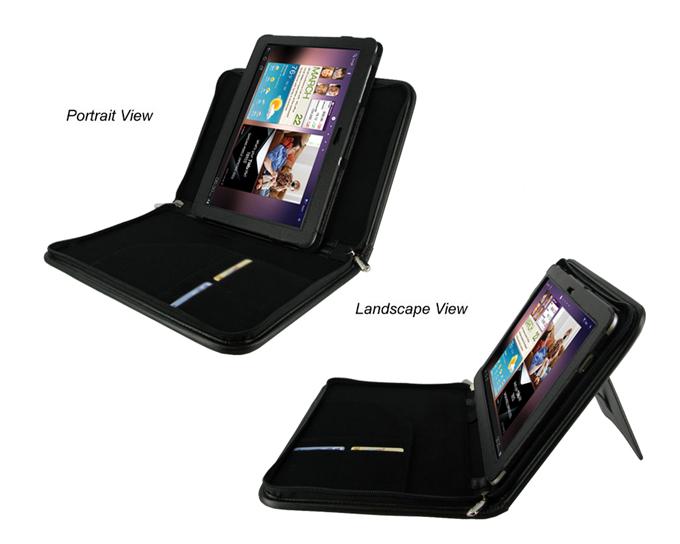 A case for the Samsung Galaxy Tab 10.1 is very necessary. The very slippery Samsung tablet can easily be dropped.
The total weight is 1170g (41.5oz) - case + sleeve + tablet.
galaxy: 558g (19.7oz)
sleeve: 136g (4.8oz)
zipper case: 478g (16.8oz)
So this will make the device weight as much as a netbook of the same screen size.
When used with the stand, it is more of a presentation device. It will not allow you to touch type on the screen.
The device and sleeve can be taken out of the case. It rests inside with two velcro attachments on the back of the sleeve.
Feel and build:
It feels like leather. Its built strong and stiff.
The nylon zippers have two pull tabs.
When the device is fastened and zippered up, the total package feels very solid and heavy.
It seems the case is more luxury than utility.
LINK

- 1/25/2012 23:39 UTC

Samsung Galaxy Tab 10.1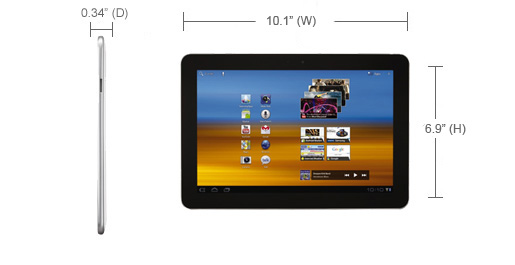 OS:
Just got this tab. It was preinstalled with Android 3.1. It crashed overnight for no reason. In fact it crashed everyday for no reason - while on standby.
After an update to Android 3.2, it stop crashing.
Feel:
Its very slippery.
The glass face is very slippery.
The plastic back is very slippery.
It will slip off your hands unless you get a case for it.
Build:
It feels solid. It feels heavy.
Size:
It is about the size of a netbook of the same screen size. It fits in a case designed for a netbook, but very loosely.
Bluetooth accessories:
It connected to my Logitec DiNovo Mini right away. I was able to type on the keyboard and move a mouse pointer with the built in touch pad.
I was able to pair the tab with my printer but it would not print. When I try, I get a prompt that tells me it can only print to Samsung printers.
Sound:
There are two speakers. The stereo sound was good in a room and perhaps outside if its not loud.
Cameras:
There are two. The camera app lets you take pictures with either the front or rear cameras. They can be switch with a single tap.
There is an LED flash. The LED can be used as a flashlight. I found many apps that let you use the LED for this function.
Expansion:
There is no option to plug in an SD/micro SD card. They sell an adapter for adding a micro SD card. There's also an adapter for plugging USB devices such as a keyboard, mouse, or USB Flash drive. Which is kind of messy. Those should have been built in. I would stick to bluetooth accessories.
LINK

- 1/25/2012 23:38 UTC

Lazy FedEx guy tosses giant computer monitor over fence instead of pushing door bell
21 Seconds says it all
Article: LINK

Youtube: LINK

LINK

- 12/22/2011 00:00:26 UTC

Logitech Wireless Solar Keyboard K750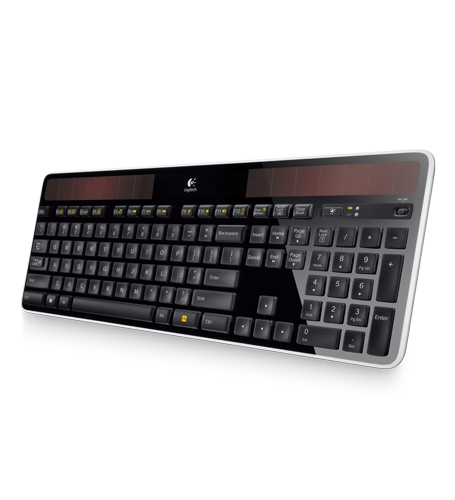 The Logitech wireless solar keyboard K750 (PC version) is very thin with two amorphous silicon solar panels.
Energy:
It seems very little light is needed to maintain the internal [rechargeable] manganese lithium cell. The button cell (ML2032) is replaceable and you can get the cell from Logitech or on ebay. On ebay just put in ML2032 and make sure its the rechargeable one.
This one piece keyboard has no other ways to charge the internal battery.
Keys:
The short travel keys can be annoying coming from a full desktop keyboard.
There are no separate multimedia keys like volume up/down. They are integrated into the function keys F1-F12. The power off/sleep button is annoyingly placed next to the volume up key and just above the backspace key. The windows application key seems missing, but its actually activated by pressing [FN] + [Print Screen].
The Num Lock, Caps Lock, and Scroll Lock indicators are missing. To see if Num/Caps/Scroll Lock is activated, you have to download onscreen display software from logitech.
Responsiveness:
After all proper drivers have been installed, no complaints here.
Users manual and software:
None are packaged with the keyboard. You have to download everything. The users guide is a simple 20 page pdf file and half in English. If you hate bloat software, then you'll like Logitech's method. You only download the software you want.
USB Dongle:
This is not a bluetooth compatible keyboard. Logitech uses their own 2.4GHz wireless interface. The USB adapter is very small so that you can keep it in your laptop.
LINK

- 9/24/2011 13:55 UTC

- -

577 total