pocketciv: pocketciv.radioxy.com
Here's a free Civilization game for palm. It works on my palm 650.
It's a single .prc file that you save on your palm.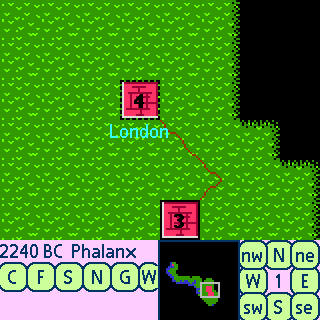 LINK

- 12/10/200711:55 EST

Senator Charles Schumer, D-NY
Nice boobs!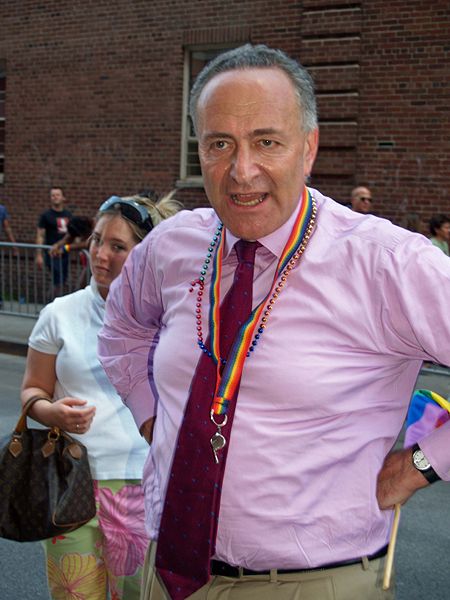 LINK

- 11/22/2007 11:33 EST

Man Impaled Through Head Remains Conscious During His Rescue
LINK

- 11/6/2007 01:37 EST

Tiny car
LINK

- 11/6/2007 01:20 EST

Gang robs store by scores
LINK

- 11/5/2007 10:21 EST

TightVNC
TightVNC is a free remote control software package derived from the popular VNC software. With TightVNC, you can see the desktop of a remote machine and control it with your local mouse and keyboard, just like you would do it sitting in the front of that computer.
TightVNC client can connect to realVNC servers.
I tried TightVNC server and client on Win XP, Win2000 server, Linux, and Java VM.
LINK

- 10/24/2007 15:09 EDT

Here's a beautiful place to call home
And a real bargain too.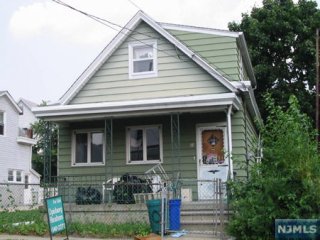 LINK

- 10/17/2007 14:24 EDT

I have a "wide stance" added to dictionary
Remember Larry Craig?
Here's an article: LINK

LINK

- 10/17/2007 10:57 EDT

Brad Pitt and Angelina Jolie pay $100,000 a month for an apartment in Manhattan on E 50th St.
Give me the money!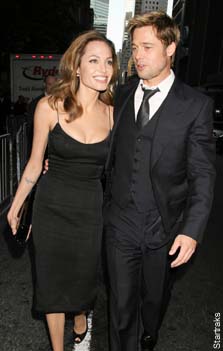 LINK

- 10/9/2007 08:56 EDT

Jihad Joe
LINK

- 10/4/2007 14:22 EDT

A bunch of thieves used sledge hammer to break the glass on a jewelry store and left with handfulls of precious stones in the middle of the day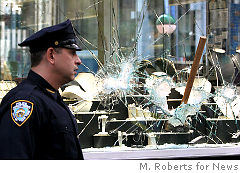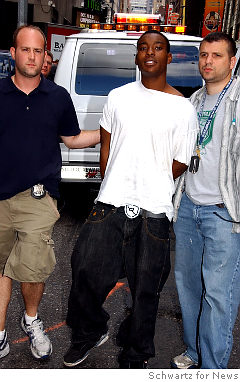 LINK

- 10/4/2007 14:12 EDT

Nazi products offend India's Jewish population
The homeware lines which includes a bedspread named NAZI, uses the swastika in its promotional brochures.
The furnishings has explained by saying the word NAZI stands for New Arrival Zone of India, but local Jewish leaders say the name has anti-Semitic origins.
LINK

- 10/1/2007 00:33 EDT

Man eyes Guinness Record as world's shortest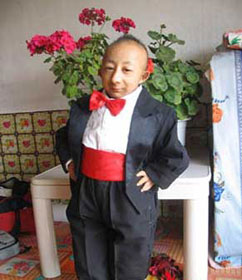 He Pingping, 19, who only measures 73 centimeters (2.4 feet), is seen in this undated photo. He is applying for the Guinness World Record as the world's shortest man. [northnews.cn]19-year-old He Pingping, who only measures 73 centimeters (2.4 feet), is applying for the Guinness World Record as the world's shortest man.
Here's him again in a more recent photo with the worlds tallest man, Bao Xishun.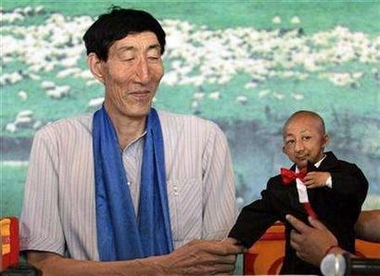 LINK

- 9/27/2007 08:57 EDT

German UFOs have landed and placed a swastika on a cornfield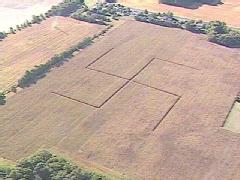 LINK

- 9/26/2007 09:23 EDT

Texan Claims to Have Found Mythical Beast
CUERO, Texas (AP) - Phylis Canion lived in Africa for four years. She's been a hunter all her life and has the mounted heads of a zebra and other exotic animals in her house to prove it. But the roadkill she found last month outside her ranch was a new one even for her, worth putting in a freezer hidden from curious onlookers: Canion believes she may have the head of the mythical, bloodsucking chupacabra.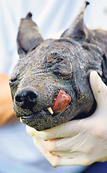 LINK

- 9/26/2007 09:17 EDT

Boy survives two-hour flight to Moscow hanging onto plane wing
MOSCOW, September 24 (RIA Novosti) - A 15-year-old boy from the Urals suffered acute frostbite after riding the wing of a Boeing-737 plane on a two-hour flight from Perm to Moscow, Russian radio station Mayak reported on Monday.
After clinging on for the entire 1300-kilometer (808-mile) flight to Vnukovo Airport, the boy, named Andrei, collapsed onto the tarmac. His arms and legs were so severely frozen that rescuers were at first unable to remove his coat and shoes, the radio station said.
The airport did not confirm the report. "We have no information on this," the Vnukovo press service told RIA Novosti.
However, Moscow's air and water transport control department said the radio's claim was true. A department spokesman said the incident occurred on Friday, and that the boy's parents were immediately informed, and flew to the capital the same day.
Doctors said it was nothing short of a miracle that Andrei survived the flight, with temperatures hitting minus 50 degrees Celsius (-58 Fahrenheit), the radio station said. The Boeing-737 has a cruising speed of 900 kmh (560 mph).
LINK

- 9/26/2007 09:14 EDT

Hotel Oberoi Udaivilas in Udaipur, India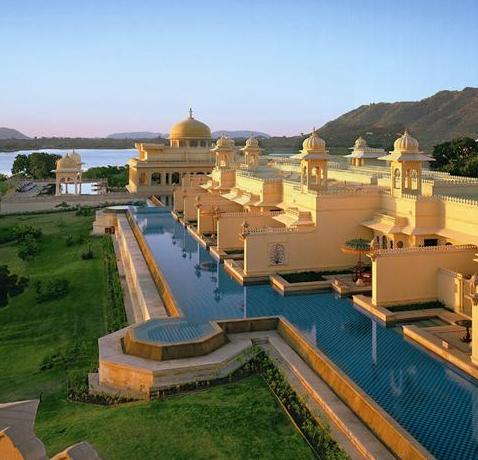 LINK

- 9/20/2007 01:54 EDT

Seattle's 'S.L.U.T.' just a trolley ride
SEATTLE, Washington (AP) -- Officially, it's the South Lake Union Streetcar. But in the neighborhood where the new line runs, it's called the South Lake Union Trolley -- or, the SLUT.
At Kapow! Coffee, a shop in the old Cascade neighborhood, 100 T-shirts bearing the words "Ride the SLUT" sold out in days, and another 100 are on order.
"We're welcoming the SLUT into the neighborhood," said Jerry Johnson, 29, a part-time barista.
LINK

- 9/20/2007 00:56 EDT

Father James McGreevey "Heads" to Seminary School
The former gay New Jersey Governor goes to seminary school.
Jim McGreevey will begin full-time studies at General Theological Seminary of the Episcopal Church in Manhattan, seminary spokesman Bruce Parker confirmed. McGreevey switched his religious affiliation from Roman Catholic to Episcopalian earlier this year and expressed interest in pursuing a call to ministry.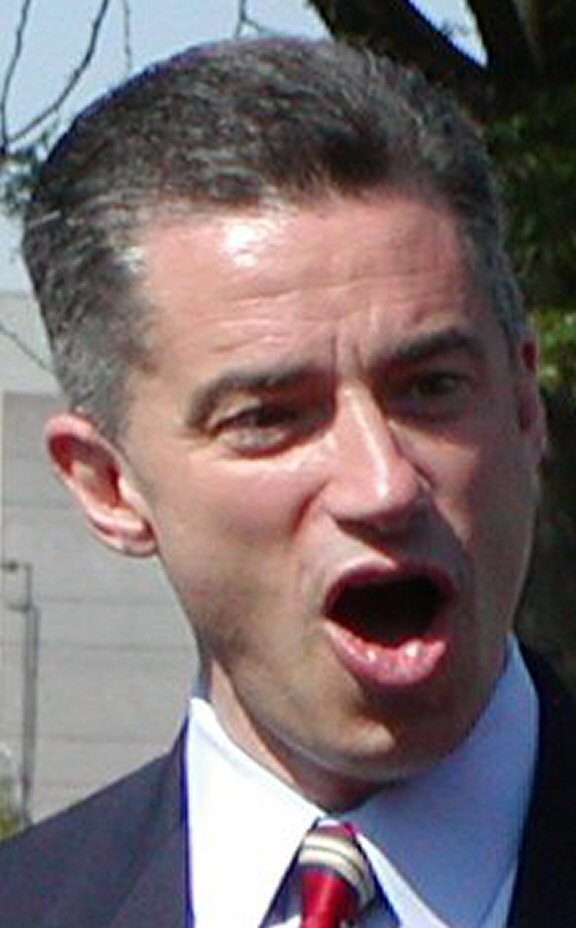 LINK

- 9/17/2007 09:38 EDT

Lunatic eats testicles!
Couldn't embed video, so here's the LINK

(embeding was not allowed for video)
LINK

- 9/14/2007 16:19 EDT


- -

581 total