Curious George T-Shirt and Barack Obama for President 2008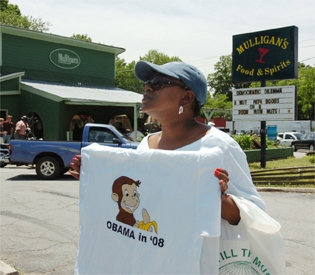 LINK

- 5/14/2008 10:40 EDT

Indian version of Michael Jackson's Thriller
LINK

- 5/12/2008 21:35 EDT

Parody of Michael Jackson's "Black or White"
LINK

- 5/12/2008 01:50 EDT

Free books
This site, gutenberg.org, has tens of thousands of free books. They're free because they're out of copyright. So, you can download books from a hundred years ago in pdf, html, or plain text format.
LINK

- 5/11/2008 08:06 EDT

How we Listen
This article is about how we listen. Did you know that we have a dominant ear? Did you know that we listen to people better with our right ears?
LINK

- 5/2/2008 15:18 EDT

Someone paid $800USD for a piece of shit
May 1, 2008 -- Someone dumped a load of money on dinosaur dung yesterday.
Two specimens were sold for $800 to an anonymous buyer during a natural-history auction at Bonhams New York.
Apart from the dino-dung pieces, one cut and polished and the other naturally textured, other fossils went home with prehistoric-species collectors. Among the items sold was a rare fish eating another fish ($45,000).
LINK

- 5/1/2008 08:59 EDT

Fook Yew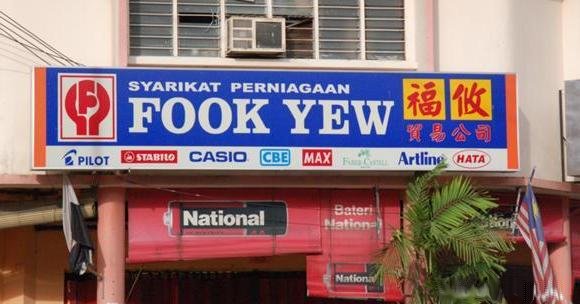 LINK

- 4/20/2008 18:06 EDT

Do you live near an airport?
LINK

- 4/13/2008 18:41 EDT

Some dumb f_ck robs store after filing out a job application at the same store with his real information
LINK

- 4/11/2008 00:28 EDT

Zyklon-B test on humans
LINK

- 4/4/2008 06:49 EDT

www.pornfortheblind.org - that's "porn for the blind" dot org
LINK

- 3/14/2008 17:01 EDT

Dutch Parliment bans sex with animals
Oh, damn! New hobby.
AMSTERDAM, Netherlands (AP) -- The Dutch parliament voted unanimously Thursday to outlaw bestiality and pornography involving animals.
Sex with animals and the making of animal pornography now will carry a punishment of up to six months in jail under the measure.
LINK

- 3/13/2008 21:22 EDT

Kansas Woman Sat On Toilet For 2 Years
WICHITA, Kan. -- Authorities are considering charges in the bizarre case of a woman who sat on her boyfriend's toilet for two years -- so long that her body was stuck to the seat by the time the boyfriend finally called police.
Ness County Sheriff Bryan Whipple said it appeared the 35-year-old Ness City woman's skin had grown around the seat. She initially refused emergency medical services but was finally convinced by responders and her boyfriend that she needed to be checked out at a hospital.
"We pried the toilet seat off with a pry bar and the seat went with her to the hospital," Whipple said. "The hospital removed it."
LINK

- 3/13/2008 06:57 EDT

Animation discovered on 5,200-year-old pottery
A 5,200 year old piece of pottery from Iran has been discovered to embody the oldest known animation in the world -- a wild goat eating vegetation:
The wild goat motif can be seen on Iranian pottery dating back to the 4th millennium BCE, as well as jewellery pieces especially among Cassite tribes of ancient Luristan. However, the oldest wild goat representation in Iran was discovered in Negaran Valley in Sardast region, 37 kilometers from Nahok village near Saravan back in 1999. The engraved painting of wild goat is part of an important collection of lithoglyphs dating back to 8000 BCE.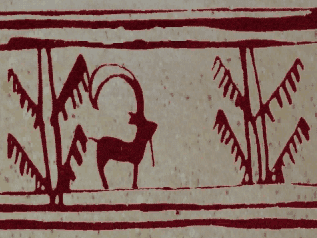 LINK

- 3/12/2008 10:15 EDT

Elliot Spitzer to resign in disgrace after paying $4300 for a sleezy hooker
Don't tase me ho!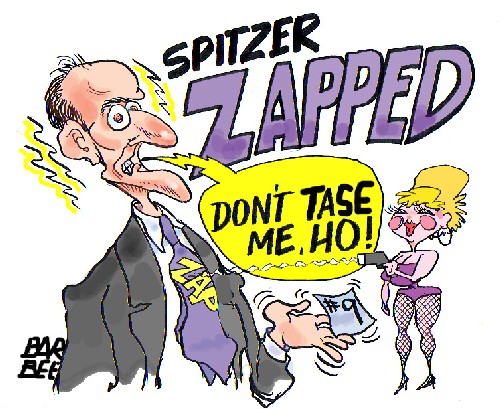 LINK

- 3/11/2008 08:51 EDT

Monkey (Orangutan?) pees in his own mouth:
LINK

- 3/7/2008 11:15 EST

Achmed the Dead Terriorist
LINK

- 2/27/2008 13:39 EST

Ancient ceremonial plaza found in Peru
LIMA, Peru - A team of German and Peruvian archaeologists say they have discovered the oldest known monument in Peru: a 5,500-year-old ceremonial plaza near Peru's north-central coast.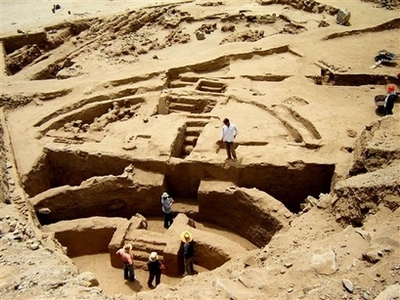 LINK

- 2/27/2008 09:31 EST

Hilliary Clinton supporter stabs Barak Obama supporter
FEBRUARY 25--Meet Jose Antonio Ortiz. The Pennsylvania man allegedly stabbed his brother-in-law in the stomach after the pair quarreled about their respective support of Democratic presidential candidates Barack Obama and Hillary Clinton. According to cops, Ortiz, 28, stabbed Sean Shurelds last Thursday night in the kitchen of an Upper Providence Township home. According to a criminal complaint, a copy of which you'll find here, the 41-year-old Shurelds, an Obama supporter, told Ortiz that the Illinois senator was "trashing" Clinton (apparently in regard to recent primary and caucus results). Ortiz, a Clinton supporter, replied that "Obama was not a realist." While not exactly fighting words, the verbal political tiff led to some mutual choking and punching. And, allegedly, a stabbing in the abdomen. Ortiz, pictured in the mug shot below, was charged with a felony aggravated assault count and two misdemeanors and jailed in lieu of $20,000 bail. Shurelds was flown to Hahnemann University Hospital, where he was admitted in critical condition.
LINK

- 2/26/2008 11:11 EST

Woman claims she was fired because she stinks of too much perfume and body odor
Jorinda Sullivan, 24, of Canarsie is suing her former employer, Mindpearl, a customer-service center in Melville, L.I., for $1 million in Brooklyn federal court, claiming that co-workers' complaints about her perfume morphed into thinly veiled racial discrimination.
...more
LINK

- 2/26/2008 03:54 EST


- -

581 total